Adult Watersports Club
Come join our extremely popular adults watersports club! It'll keep you fit, is loads of fun, and you'll make some awesome new friends!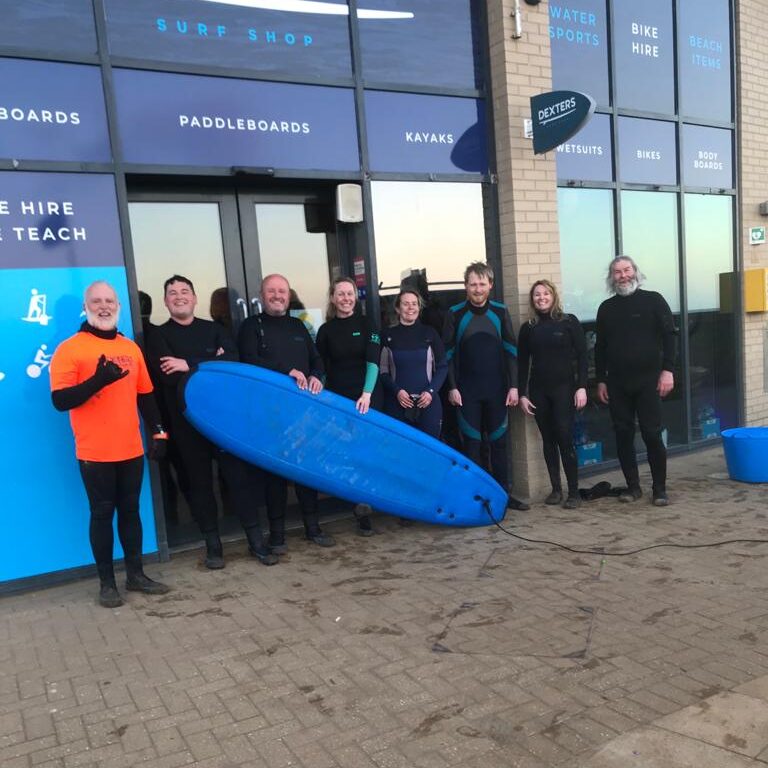 The Adults Watersports Club emphasis is on fun and fitness in a friendly environment all with fully qualified Surfing England & SLSGB instructors. Our team are also DBS checked.
We know how hard lockdown has been on everyone so we have purposely made our sessions as affordable as we can.
Adults watersports clubs run every Wednesday, Thursday, Friday & Saturday.
Wednesday – 12.30pm / 2pm and 6pm / 7.30pm.
Thursday – 6pm / 7.30pm (Paddleboarding)
Friday / Saturday – 10.30pm / 12pm.
The sessions run for 1.5 hours / £17.50 per person. 
Send us a message on Facebook or call 01723 377565 for more info.
The lessons provide opportunity to learn about beach safety, sea awareness, surfing techniques, all things paddle-boarding, plus kayaking tips. In a safe and fun way!
Lessons are held in small groups of no more than 8 students ensuring maximum safety.
Suitable surfing and safety equipment is provided to all students (soft surfboard, paddleboard, kayaks and a full wetsuit) with supervision at all times from our qualified surf instructors.
If you love the water, are a confident swimmer, and would like to join our Adults Watersports Club, use the 'book now' button, or call 01723 377565 to talk to us.
Please remember that safety is always our No1 priority and these sessions may be cancelled at short notice if it is to dangerous to go out onto the water.